When it comes to beauty sleep, I think we generally fall into two categories; those who have managed 8 hours of sleep a night (or whatever is needed) and those who haven't. For the ones who haven't, they consequently have to do a darn good job faking it. Which is the category I fall into. Thank God for genetics – I don't get dark eye rings!
So, why does this happen? Simply put, sleep is an essential component to an effective skin care regimen, a time when our skin heals and repairs itself. Therefore, if you're not getting enough sleep, your skin may start to suffer.
Geoff Wright, an expert in chronobiology (the study of the body clock) and director of The Hair And Beauty Partnership in London, says: 'There are set times when our body clock dictates that various processes take place in hair and skin.
'From 8pm to 11pm is the time for hydration and stimulation, while 11pm to 3am is the time for nutrition and regeneration, and 3am to 5am is the time for resting.'.
If you need help utilizing the small number of hours you do get or you want to ensure you are stretching your 8 hours as far as they can go, you need the right tools. There are specific night time products that can work in harmony with your skin's renewal process. More than not, these products will be heavier and thicker consistencies. For this reason, washing your face in the morning is equally as important as washing it at night – you need to remove these heavy products or your skin may become congested.
1. Begin with the base
First, I always recommend using a serum. Facial serums are used to address specific problems such as wrinkles, aging and brightness. Apply a few drops to clean skin and using your hands press the serum into your skin. Quite obvious what I'm gonna recommend…

My best friend – SK-II Facial Treatment Essence of course!
This miracle water visibly transforms 5 dimensions: spots are less visible, appearance of wrinkles is reduced, skin texture is more refined, firmness is improved, and radiance is beautifully elevated. Definitely #1 on my Holy Grail of beauty products, with or without the sleeping.
2. Add a primer
Especially in the colder months or if you have dry skin, you want to follow step one with a lotion for added hydration. Plus, you will wake up with beautiful and plump skin. My poison of choice?
This pretty pink L'Oreal Hydrafresh Mask-In Lotion.
Its a first ever mask-grade hydrating lotion that's infused with the finest French Grape Seed Extract, a powerful antioxidant that helps neutralize free radicals to protect your skin against the dulling and damaging effects of external aggressors. Double Hyaluronic Acid also boosts hydration so skin is quenched, becomes softer and more radiant. Best part? You can use this as a toner, essence or mask.. yay! More sleeping time!
3. Give Your Eyes Some Love
Don't forget an eye cream! Try to use a powerful wrinkle reducing formula. Make sure you always use a very tiny amount; overloading the skin around your eyes with too much of a heavy product can cause puffiness and sometimes breakouts. I like two eye care products: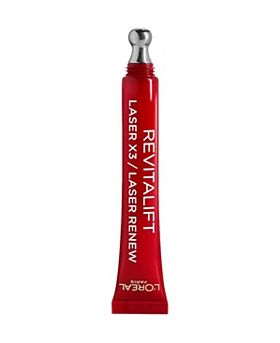 Skincode Essentials Firming Eye Zone Gel and L'Oreal Revitalift Laser x3 Eye Cream.
I like them for different reasons. Skincode helps with puffy eyes better than the L'Oreal but L'Oreal is a Godsend for wrinkles. Both are beautifully lightweight creams that helps one fake bright, attentive eyes after a night of restless tossing and turning.
4. Last But Not Least – Don't Forget To Moisturize!
Lastly, simply apply a moisturizer. My advice is to opt for a comforting and hydrating formula. I like to see it as a blanket; keeping in the goodness of the serum and oil. My go-to multipurpose moisturizer is..

The Laneige Water Sleeping Pack.
I use Clinique's Moisture Surge as well, but I've recently begun using this on a nightly basis. (Probably cos I've run out of Clinique but still have 2 tubs of this.) I love how my skin looks the morning after. The product name is already a no brainer – Sleeping Pack. It also contains a patented Sleepscent™ which contains essential oils from Orange Flower, Rose, Ylang Ylang, Sandal Wood etc to relax your mind and body and derive for a good sleep.
A notable mention here would be ONL by sOmang's Midnight Regenerating Hydro Intense Sleeping Cream. I've heard my friends rave about it and actually have a sample tub. I haven't used it yet but I think it holds promise from a quick dip and swab test.
For extra credit…
If I had a particularly long and tiring day and know I'm gonna look like a zombie after catching up on my sleep, there is only one product I turn to.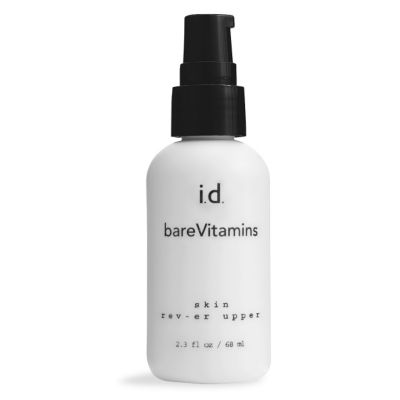 My bareVitamins Skin rev-er upper.
This is on par with SK-II's FTE in my books. A lightweight lotion that was designed to refresh your complexion with the added benefits of botanicals and glycolic and salicylic acids. Most of my girlfriends can't use this but it works like a miracle for me. Instantly upon application I'll have reflective skin like a roasted suckling piglet, but without the oily feel. When I wake up? Hello flawlessly smooth and perfect skin.
*
This post is an invited response to an article by Carly Woods which first appeared on HSN.com here.