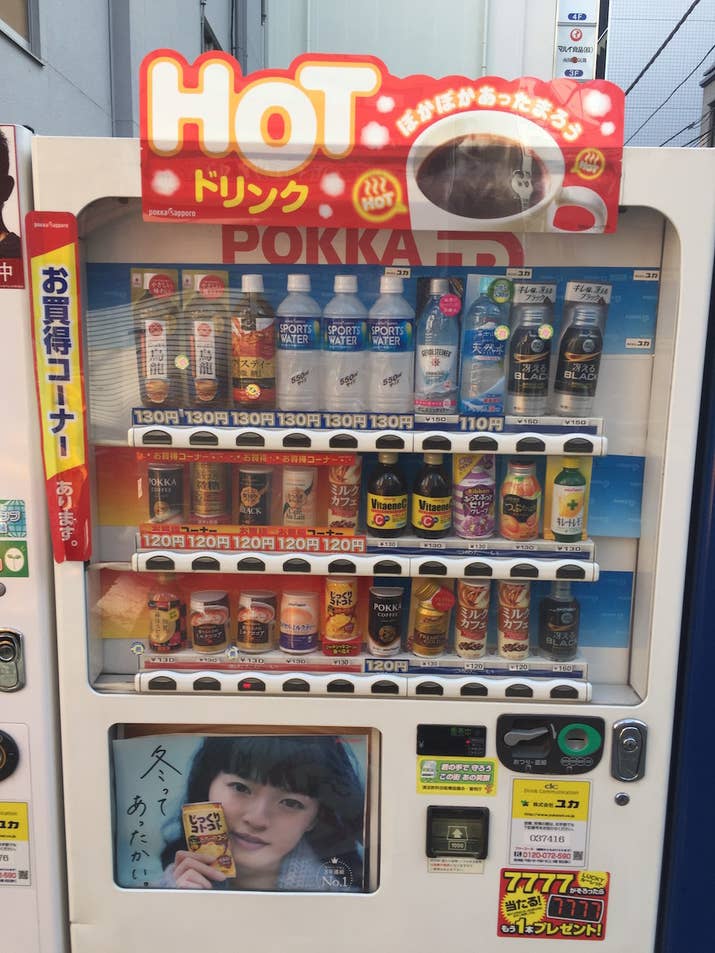 Tokyo is a land of strange and magical vending machines. According to Japan's National Tourism Organization there are 5.52 million vending machines in the country, totaling 6.95 trillion Yen (62 billion dollars) in sales.
You can get find a really nice range of stuff in Tokyo's vending machines, whether you are in the mood for canned carrots in sauce or something more daring and exciting like, say, battleships and bobble-head people.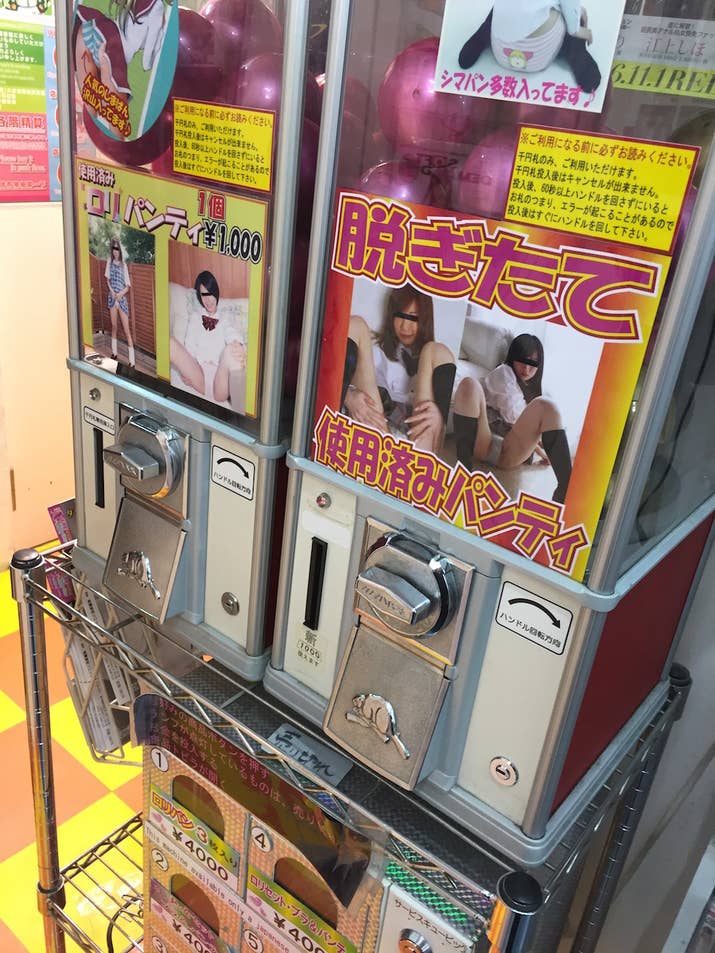 Used panties
They are not fun to buy. It's awkward to purchase them in front of other human people, and they're 1,000 yen (8 dollars) each, which would be a steal for a new pair of ladies' underpants, but is just too high of a price to pay for used ladies' underpants.
Although they do come conveniently packaged, they are someone else's used underpants, which isn't a very nice thing to hold or touch.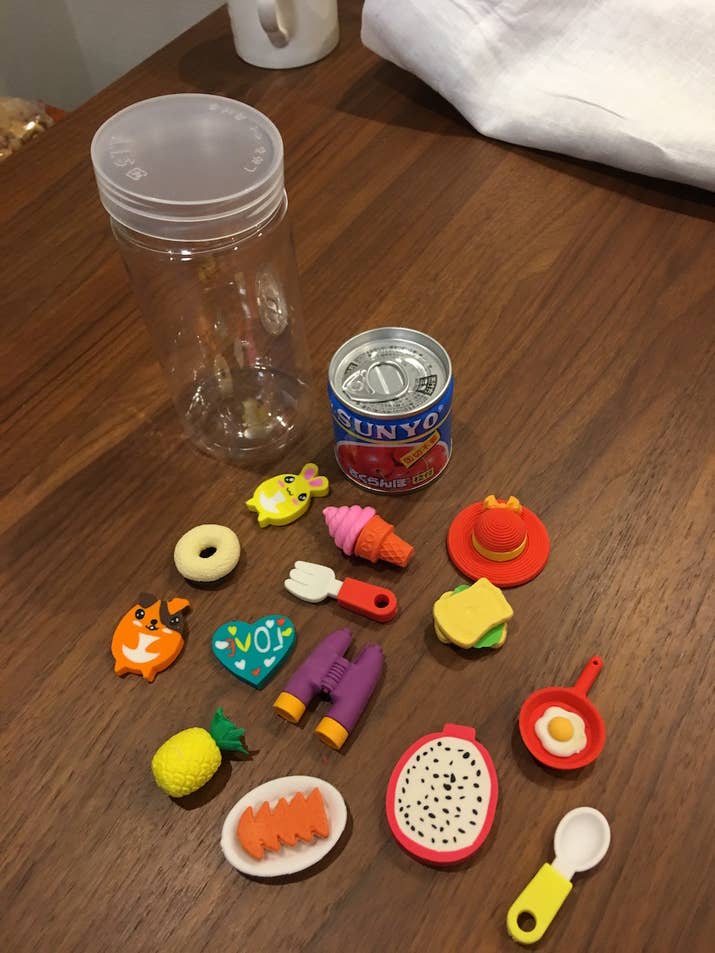 A box of miniaturized food toys and some maraschino cherries.
One of the vending machines sold this neatly packed box of miniature toys shaped like food and utensils. The box of delights also incongruously had some maraschino cherries!
They weren't very nice, but it's very much the thought that counts with this sort of thing.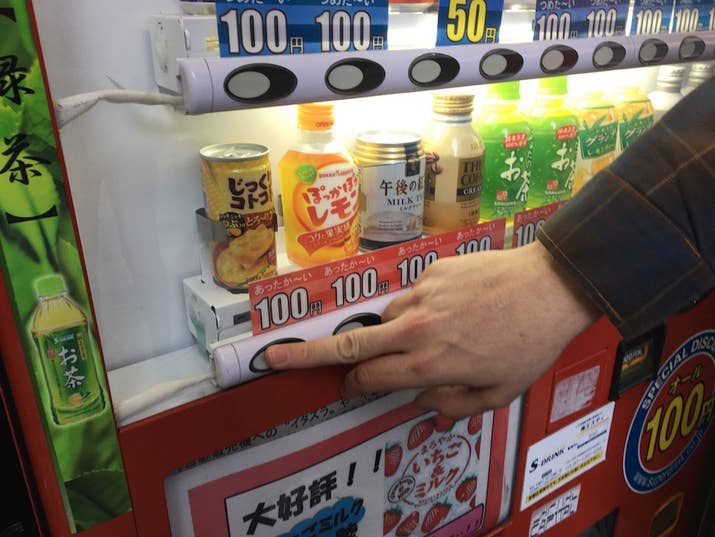 Corn Chowder
We just weren't expecting this to be warm. It's so, so surprising when you get what you think is going to be a soda from a vending machine and instead it is warm corn chowder.